The yearly IBC – International Broadcasting Convention exhibition and conference has once again taken over the Amsterdam RAI in the Netherlands this week, hosting some 50,000 visitors from around the globe from 13-17 September.
This year the conference began one day earlier than the main exhibition, with a panel of industry heavyweights including David Abraham, CEO, Channel 4; Sam Barnett, CEO of MBC, and Charlie Vogt, CEO of Imagine Communications & Gates Air, to discuss the overall state of the industry.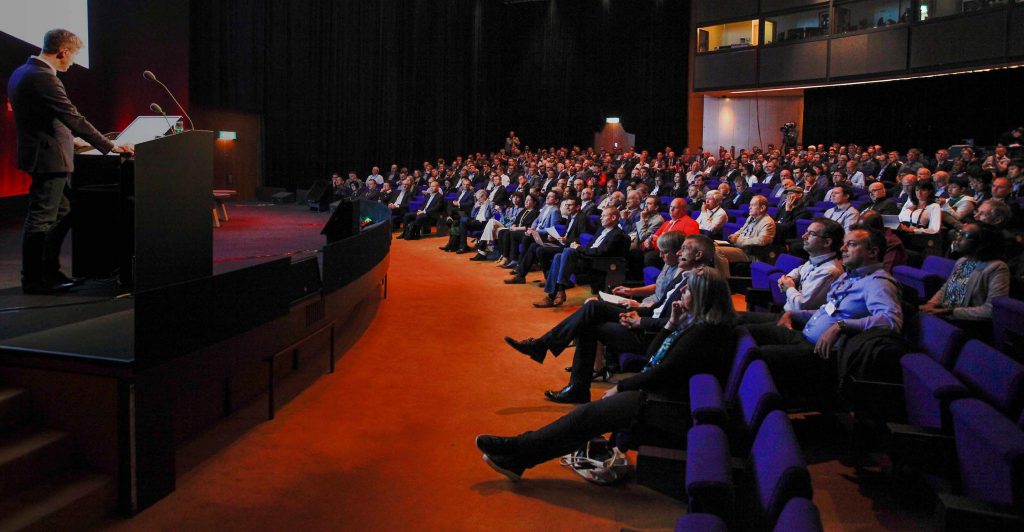 IBC has provided an unparalleled platform to meet, address and learn from 55,000+ of the most engaged power brokers, press and prospects in international electronic media and entertainment. The growth of the digital cinema has made IBC even more interesting for filmmakers, especially because a separate D-cinema show has been organized. The Mobile TV (television for reception on mobile phones) is one of the new trends.
In addition to its huge exhibition area, its comprehensive conference program encompasses everything from the technical side of broadcast technology to cinema screenings of Game of Thrones episodes with a panel by the production team.
Billed as "the premier annual event for professionals engaged in the creation, management and delivery of entertainment", IBC is operated by a partnership of six leading international broadcast bodies: IABM, the IEEE Broadcast Technology Society, the Institute of Engineering and Technology, the Royal Television Society, the Society for Broadcast Professionals, and SMPTE.
IBC is the essential global meeting place for everyone engaged in creating, managing, and delivering the future of electronic media, entertainment technology, and content. Featuring an influential conference and world-class exhibition, IBC immersed 55,000+ professionals from over 170 countries in an unrivaled experience which motivated the audience a chance to trade and educate, to debate and connect, to challenge, strategize and innovate with the very companies and leaders shaping the market.