LEGO Singapore revealed for the first time to the worldwide public at the Singapore Comic Con (SGCC) 2019. The announcement was revealed together by Kevin Ahn (the Asia Pacific Market Integration & Community Engagement Manager) and Rohan Mathur (Marketing Director for Emerging Asia). Rohan commented, "The LEGO business has grown very strongly for the last couple of years and Asia is leading the growth" which is one of the many factors that led to the decision of having the global unveiling here.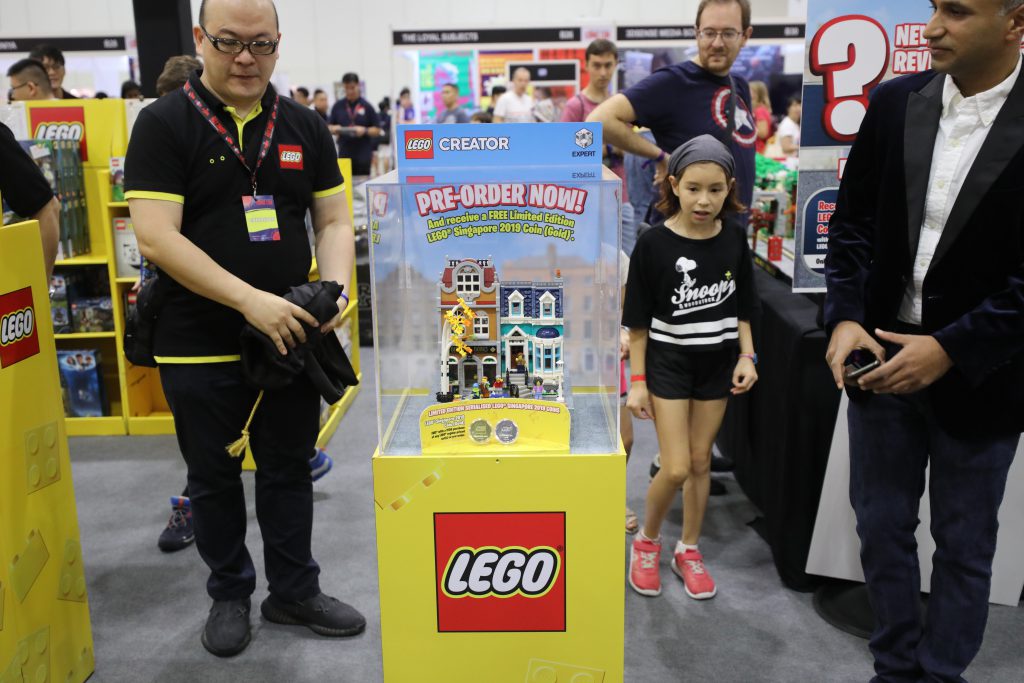 The model features the "Birch Books" bookstore and an accompanying Townhouse. The Bookshop comes with five Minifigures and two animals including a chameleon and a bluebird. 10270 Bookshop will be available from LEGO beginning January 1st 2020 for US $179.99, CAN $199.99, UK £149.99.
At SGCC, a limited commemorative Gold and Silver LEGO numbered coin sets was offered as a gift with purchase. Completion of several play activities on site was a requirement before the second coin was issued. The coin was issued to any pre-order of the Bookstore Modular or any spend of $150 and above. The Gold coin had a limited quantity of 250 pieces and the Silver (AFOL themed) coin has a limited quantity of 200 coins. Kevin Ahn who was the brainchild of ideation and execution of the coin sets said that he wanted to create something unique and memorable for LEGO fans at the unveiling.
To further engage the visitors the con, LEGO engaged Titan Creations, a local LUG to showcase a huge diorama featuring an intertwined dual Spielberg movie-themed creation. On one end is the Jurassic theme park, and on the other, the Clock Tower from Back to the Future. A train travels through the tunnel and appears on the other polarising world appealing to both the young and young at heart at the showcase.