The world's entertainment content market MIPCOM will witness thrilling and high on content Premier Screenings.
Every year, MIPCOM brings to its screens some of the brightest sparks with wonderful content to showcase to the International Market
This year, THE MAKERS OF 'MIDNIGHT SUN' TO HAVE WORLD PREMIERE AT MIPCOM 2019 of their Spy Thriller Series 'AGENT HAMILTON'
The World Premiere TV Screening of "Agent Hamilton" is scheduled for Sunday 13 October 2019 at 6:30pm in the Palais des Festivals' Grand Auditorium, followed by a Q&A with cast and crew.
Based on the bestselling "Hamilton" novels by Jan Guillou, and cast including Jakob Oftebro, Krister Henriksson and Nina Zanjani, and US actress Rowena King "Agent Hamilton" is written by Petter Rosenlund in conjunction with writers' room.
Erik Leijonborg the lead and conceptual director was supported by Lisa Farzaneh and Per Hanefjord to create these 10 one-hour episodes.
The series is produced by Beta Film subsidiary Dramacorp-Pampas Studios and was commissioned by Bonnier Broadcasting along with TV channel TV4 and Nordic streaming service C More. Co-producers are Beta Film and German broadcaster ZDF, in association with ZDF Enterprises.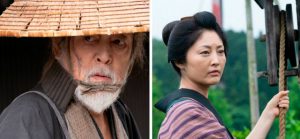 On the other hand; ''The Return" – The First Japanese Costume Drama shot in 8K. Its World Premiere TV Screening at the Palais des Festivals on Tuesday 15th October, 11.30-13.45 at Auditorium A.
"The Return" is shot amidst pristine mountains of Central Japan and the 8K technology accentuates visual production value.
"The Return" directed and co-written by Shigemichi Sugita is based on a story by award winning writer Shuhei Fujisawa. Tatsuya Nakadai who start in "The Return" will be in Cannes for the premiere.
The 120-minute special drama was coproduced by Nihon Eiga Broadcasting Corporation along with its production committee, and Kansai TV will handle international sales.
MIPCOM has some of the best and world class content ready to be premiered this year.
The world's entertainment content market MIPCOM takes place in Cannes, France from 14th-17th October. "The Return" will premiere at the Palais des Festivals on Tuesday 15th October, 11.30-13.45 at Auditorium A